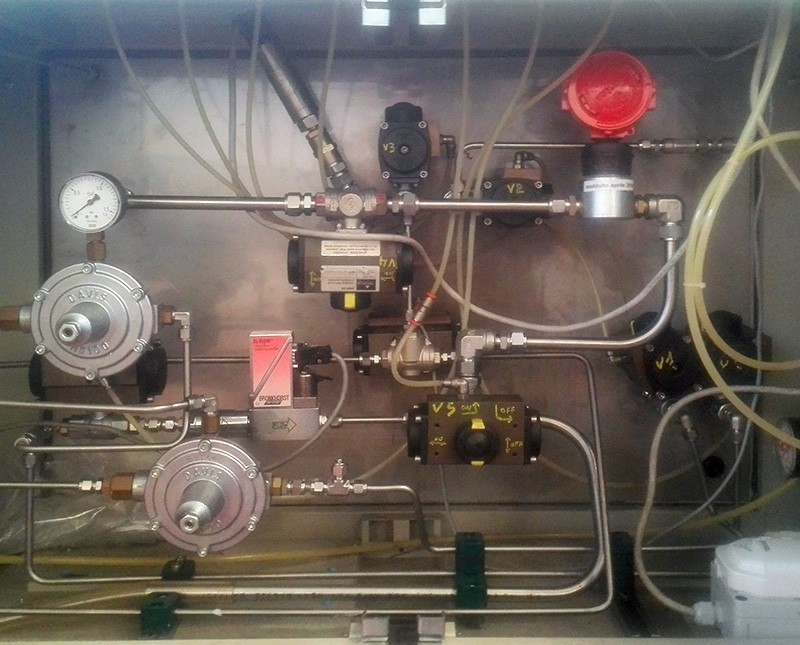 Main target
Design and realization of a fluidic test bench for the characterization of canister systems for vehicle fuel supply lines.
Description
The BWC test bench is a system designed to automatically carry out adsorption and desorption cycles on activated carbon trapping elements of fuel vapors (petrol) according to the "evaporative emission" directive for the various countries of destination.
The control unit, housed inside the electrical cabinet, consists of a PLC equipped with a real-time operating system and I/O cards, on which the bench control software is running.
The plant consists of a commercial pressure tank (butane cylinder), a series of valves with electric actuation, sensors for monitoring the pressure, temperature, transit speed of the process fluid (flow control), the quantity of HC particles and 2 precision balances.
Automatic and precise measurement.
Testing of systems and components according to regulations.