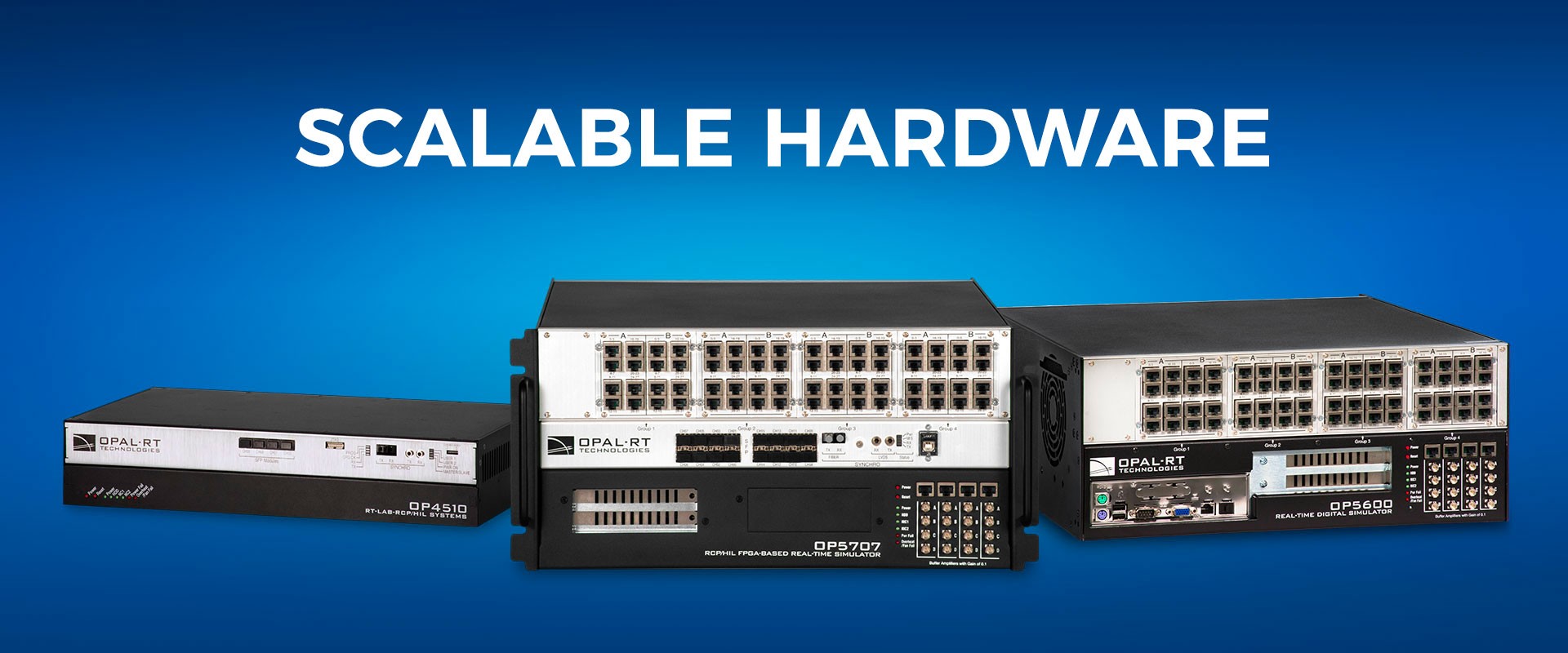 A Comprehensive Range of Scalable Hardware
Backed by decades of expertise in the development of innovative hardware solutions, OPAL-RT's unique approach integrates parallel, distributed computing with commercial-off-the-shelf technologies, offering an unmatched combination of performance, openness and affordability.
OPAL-RT's production and operations teams are ISO9000 certified for the manufacturing of PC/FPGA-based real-time simulators, hardware-in-the-loop (HIL) testing and rapid control prototyping (RCP) equipment.
OPAL-RT offers a wide range of simulator platforms to meet all current industry needs and forthcoming challenges. All simulators are based on a modular and flexible design, and are fully customizable and expandable for specific I/O requirements.

Download the catalog
Do you want to receive more information?
Download the comparison catalog of OPAL-RT simulators after filling out the form on the side.
Please contact us!
We are the only distributors in Italy of OPAL-RT