The Compact Simulator provides the driver with a realistic driving interface and a large vision field at low cost. Its reduced size makes it easily transportable between several sites.
This simulator is equipped with features including 3 * 16/9 LCD screens, a manual or automatic gearbox, a handbrake and real steering wheel with force-feedback. It can also be equipped with a 3 to 6 Degree of Freedom motion system as an option. It is particularly valued by Universities, training institutes and the engineering and research sectors, which use it as a driver training simulator.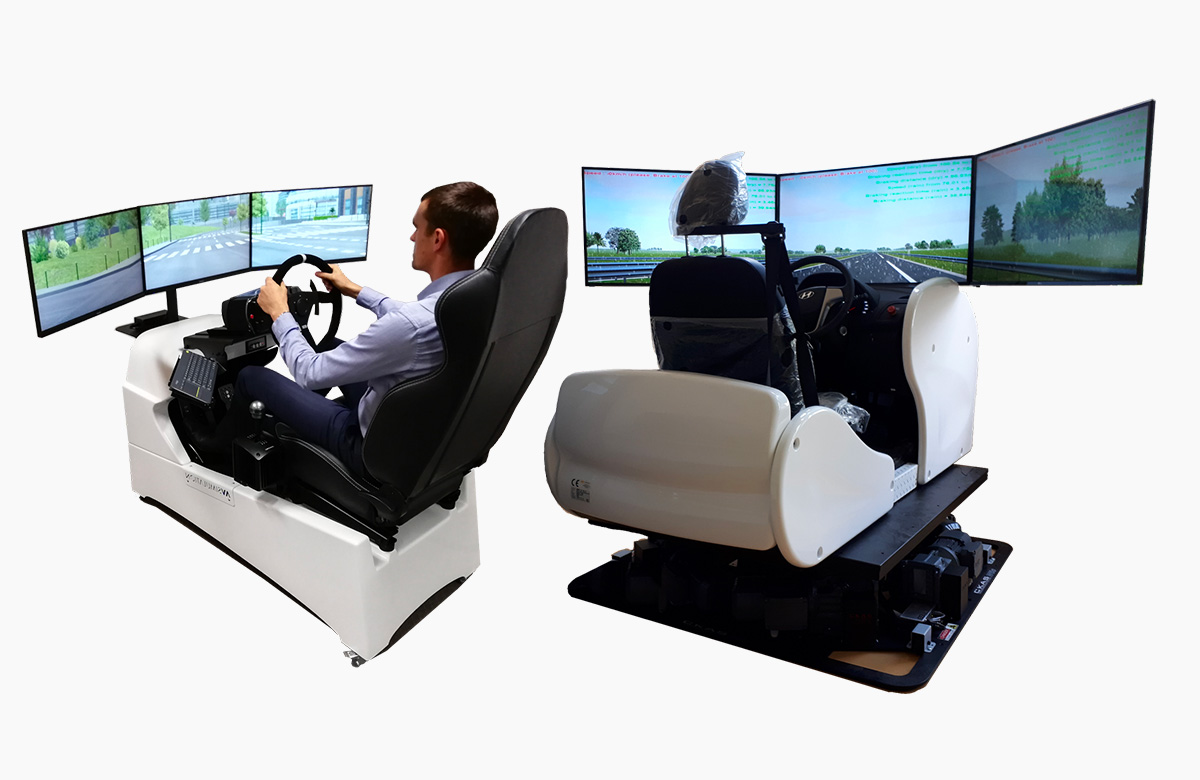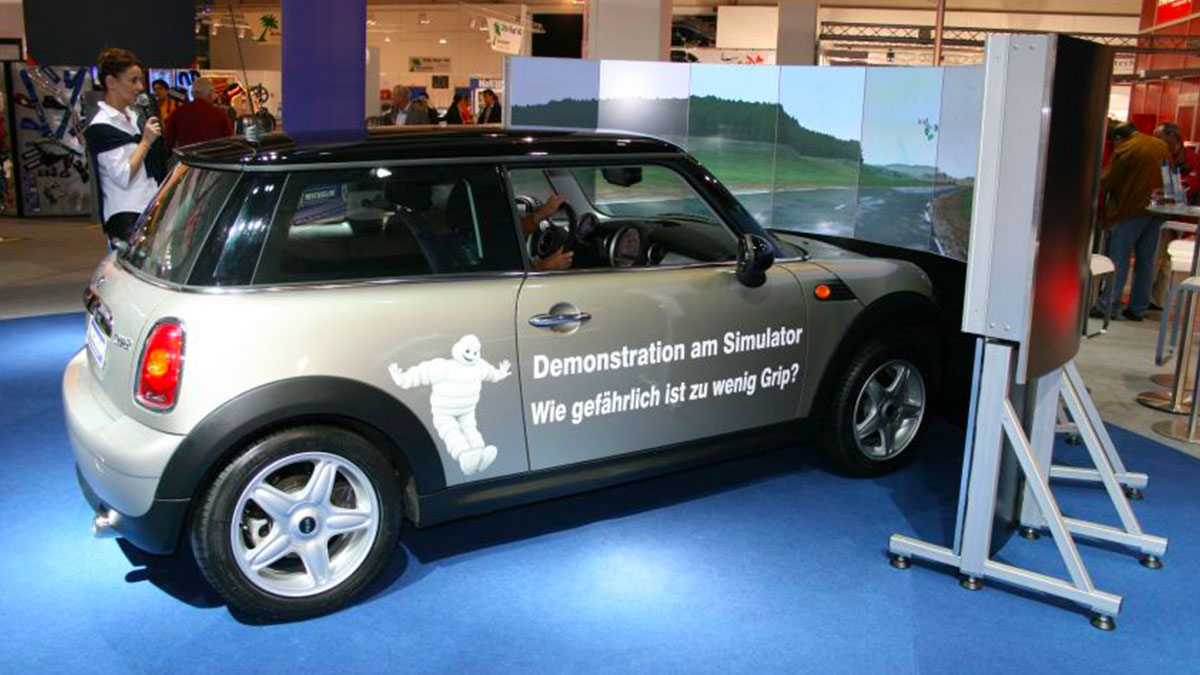 The Full-Scale Simulator is aimed at clients requiring a real vehicle driving cabin. From any model of car or truck, AVSimulation delivers a driving simulator incorporating a real vehicle's driving cabin in order to offer the driver the most realistic driving environment. An actual vehicle is fixed on a 3 to 6 Degree of Freedom motion platform and makes use of a display system of 1 to 8 channels for complete immersion. Customizable with a series of available options in accordance with the client's requirements, this "real cabin" simulator is used in the field of Human Factor research, Ergonomics Studies and advanced research projects, studies on Dynamic Vehicle Handling and studies of "Human and Hardware in Loop" (HHIL).
The Advanced simulator is AVSimulation's most immersive simulator. It encompasses the entirety of a real vehicle, from its driving compartment to its instruments. Positioned inside a dome and fitted with a cutting-edge visual system offering up to a 360° view and a motion platform providing up to 9 degrees of freedom, the Advanced Simulator is the most immersive simulation solution available.
Customizable according to the client's needs, this high-performance simulator is designed specifically as a research and engineering tool, making AVSimulation the world leader in this field.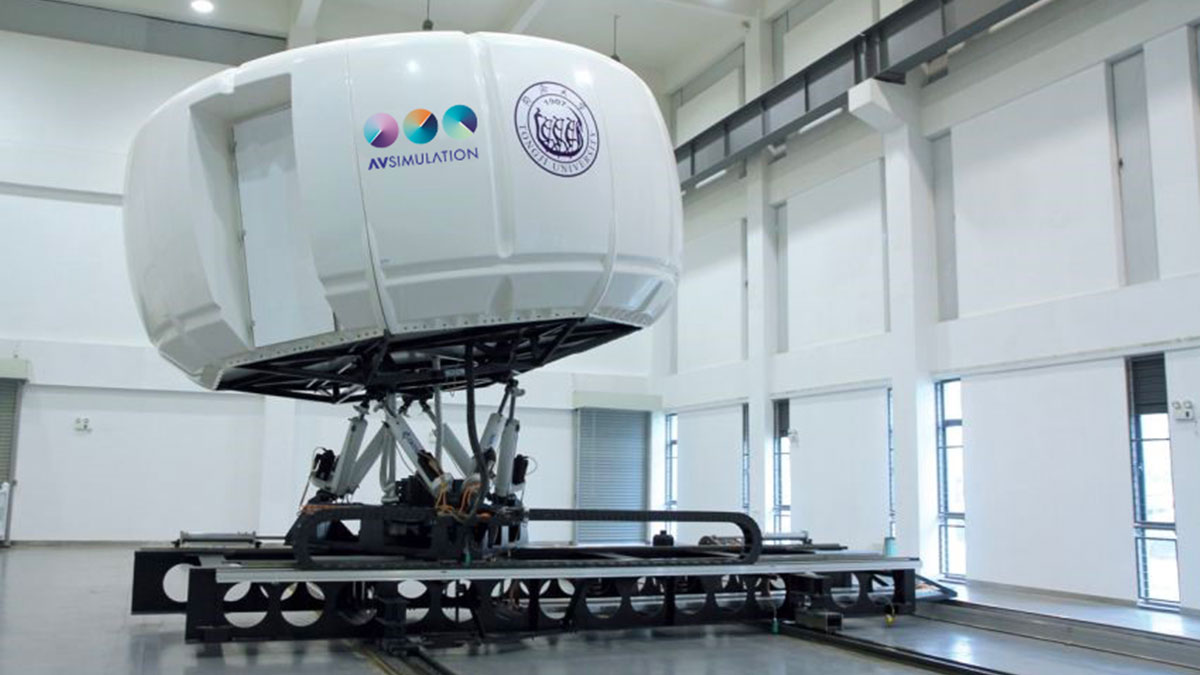 Request a quote
Do you want to receive more information?
Fill out the form on the side to request a quote for our driving simulators.
Please contact us!
We are authorized distributors in Italy of AVSimulation