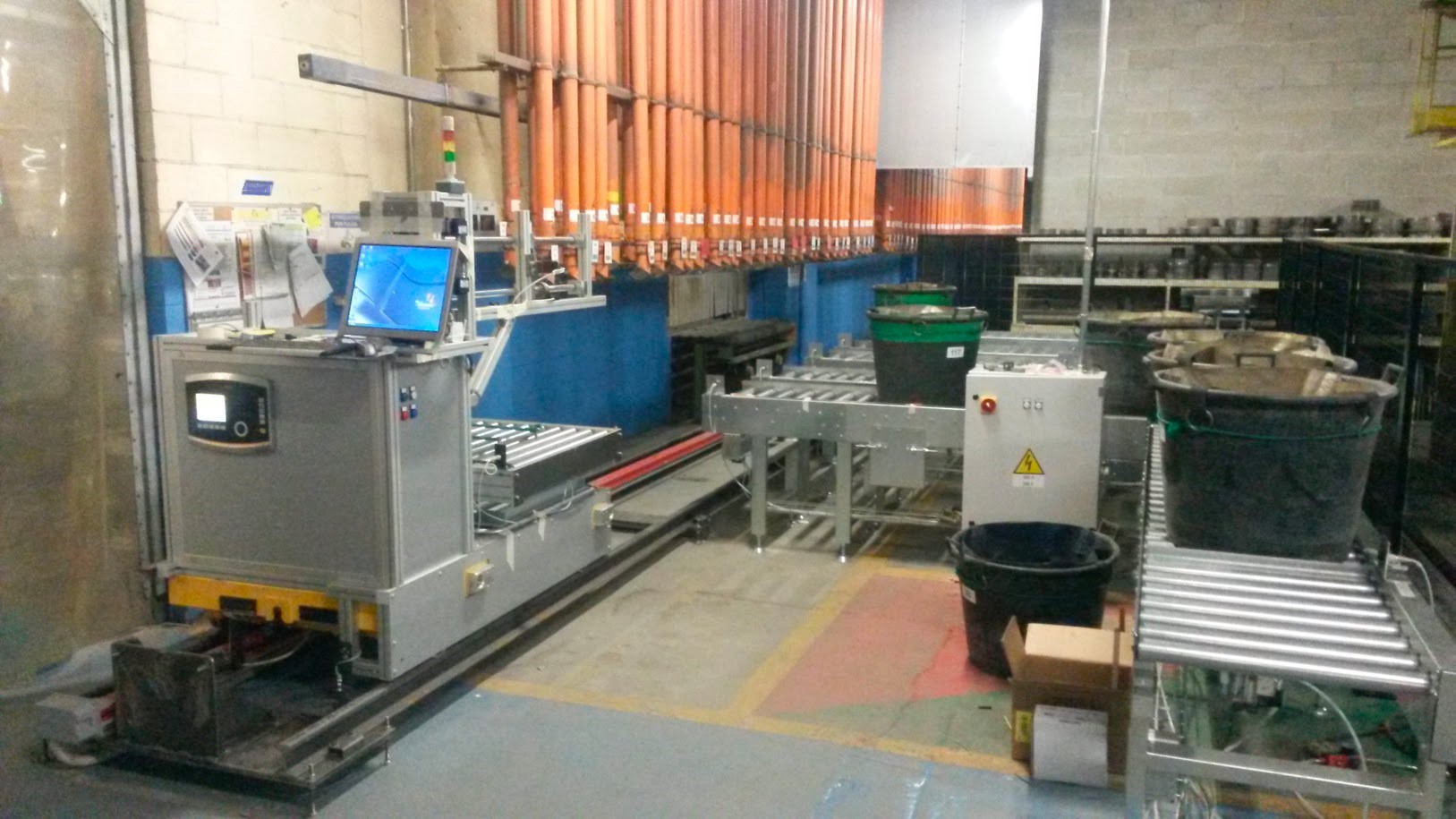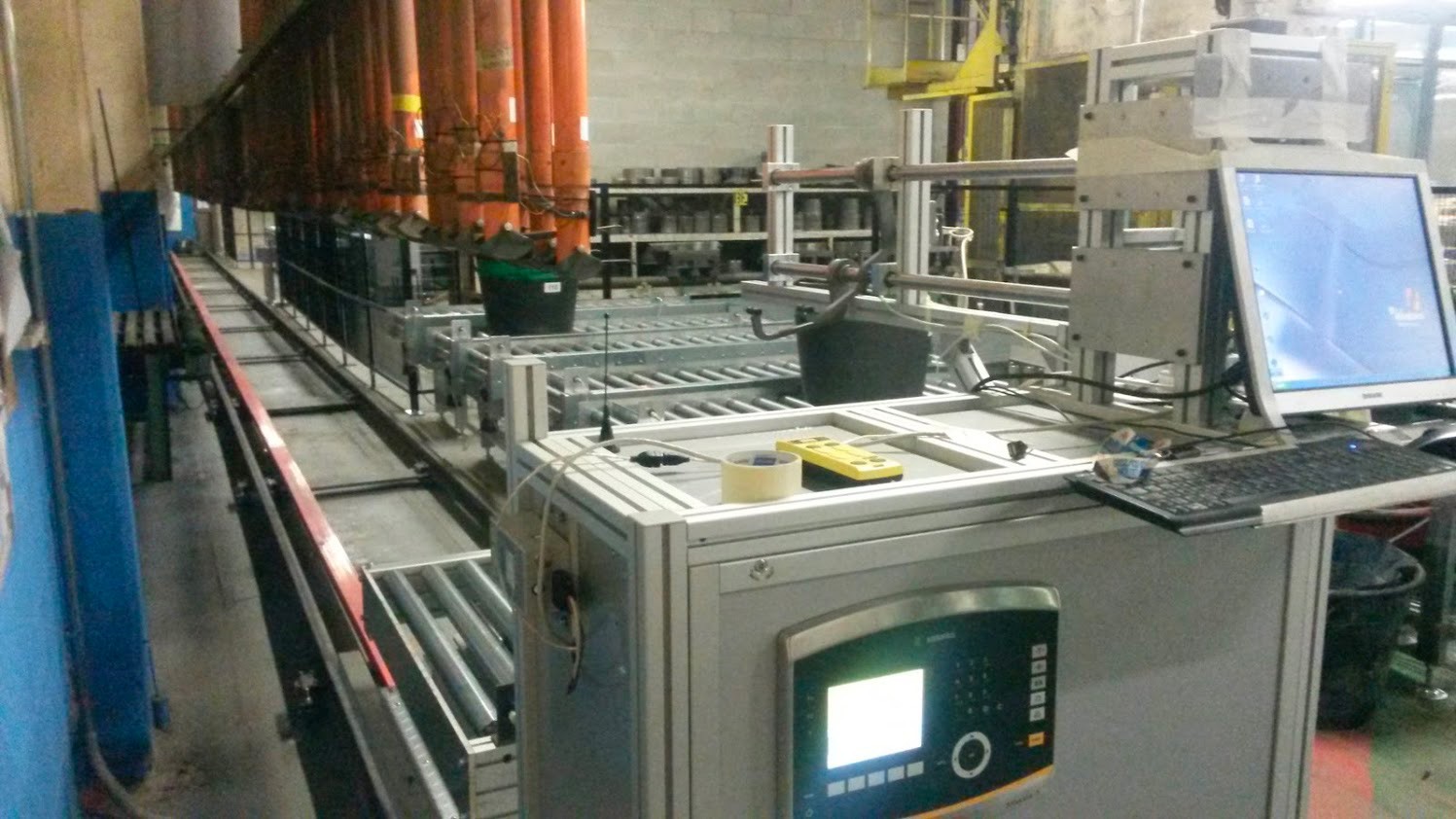 Main target
Control software of an industrial automation system for mixing powders in automatic mode and with interconnection with the company SAP.
Description
The software has the function of supervising and coordinating the plant, by interfacing with other subsystems making up the plant management software.
The software controls a system that is composed of a motorized trolley and automatically moved for a length of about 30Mt on tram-type rails and managed by a motion control, on board the trolley.
Once the recipe received through the SAP on the console operator panel has been processed, this is communicated to the PC on the panel and the trolley begins the sequence of operations. It will move to the loading roller conveyor for the empty bin, load the empty bin and tare or weigh the empty bin to have a "zero" to start the filling procedure. After this operation the jaws fixing the bin to the trolley will be closed and the trolley will position itself under the first filling tube.
The jaws are now opened to allow the load cell to work correctly and the vertical axis will operate the handle to open the lark's mouth to lower the product up to the weight indicated in the recipe. Once the desired weight has been reached, the vertical axis moves and closes the wolf's mouth, the fixing jaws return to the fixing position and the trolley moves under the next tube depending on the recipe.
At the end of the cycle, the trolley moves to the unloading roller conveyor and the bin is dropped from the trolley and then sent to the mixer.
Benefits
Automation of a completely manual activity.
Automatic logging of all phases (weighing, positioning, loading mouth number…).
Zeroing of the possibility of human error during the activity phase.
Acceleration and repeatability of production activity.
In case of machine downtime, the system can be bypassed thus ensuring the continuation of the production activity.