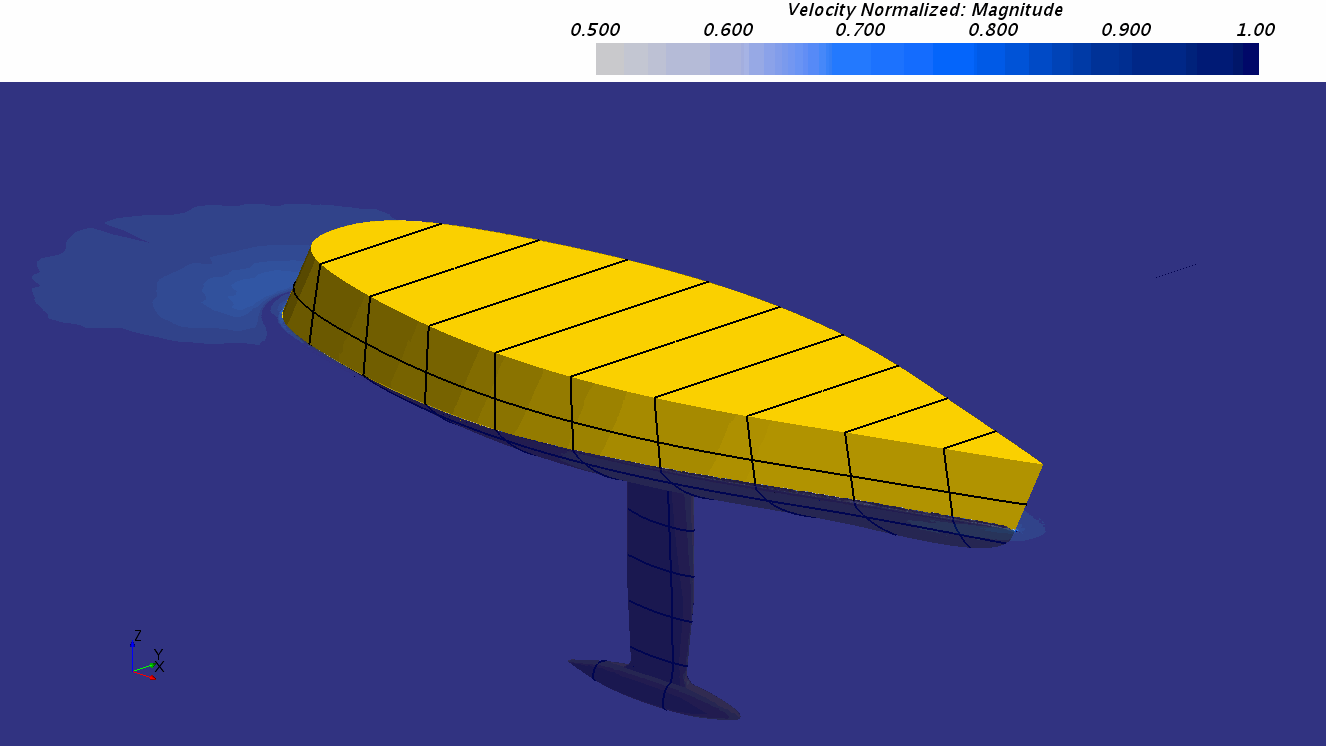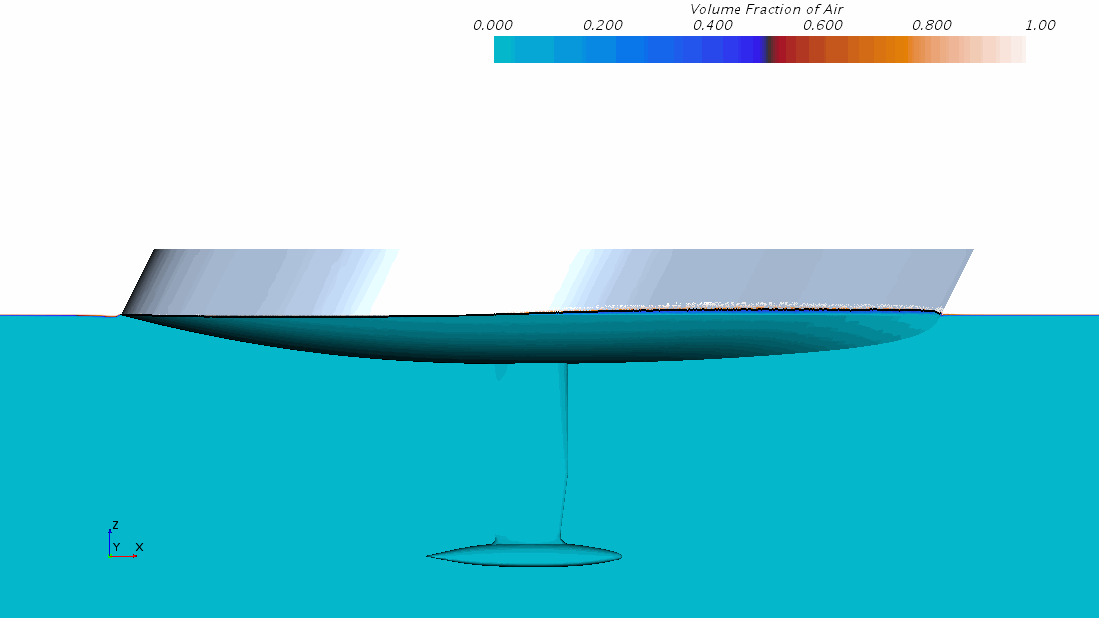 Main target
Numerical fluid dynamics is an important design tool that allows to evaluate the performance of a boat starting from the preliminary stages of design and optimizing shapes to obtain the best compromise between design requirements and constraints.
Realization of the CFD (Computational Fluid Dynamics) model of the hull including keel and bulb
Numerical simulations with VOF (Volume of Fluid) techniques that allow to reconstruct the separation surface between the various phases. In this case, air and water
Virtual analysis of the various scenarios of geometric configurations of the keel and bulb
Correlation of the calculation model with the real one using experimental tests in a hydrodynamic tank
Benefits
Fluid dynamics simulations allow multiple advantages:
analyze various stylistic and design solutions in the preliminary design phases;
optimize the keel and the bulb before carrying out the relative experimental test in the tank;
minimize the construction of physical prototypes, advantages for the project in terms of time and costs.